About Murals and Faux Painting
Murals and Faux Painting, Inc. was founded by Sandra Silva and is located in Miami, Florida.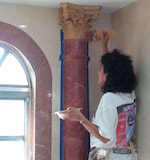 Our faux painting company has continued to develop innovative tools for the decorative art trade. We have also provided dedicated and quality faux finishing services to the greater Miami Dade and the Fort Lauderdale Broward areas since 1996.
After years of desiring an easier and faster way to achieve elegant faux painting finishes without complicated steps,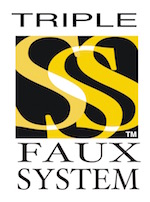 the Patented (7472450) TRIPLE S FAUX SYSTEM was developed. With this innovative system, Murals and Faux Painting can offer top quality faux finishing at a cost that is nearly 1/2 less than other companies in the South Florida area which offer the same services. Why? Because less time means less cost.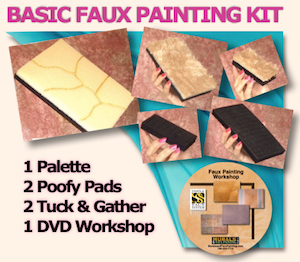 Now, faux finishing techniques can also be accomplished by those having little or no previous experience! With the Basic Faux Painting Kit, you can transform your living spaces into beautifully sophisticated, professional looking environment with these new faux painting tools. Sandy's instructional DVD Faux Workshop will show you how to accomplish that look and learn techniques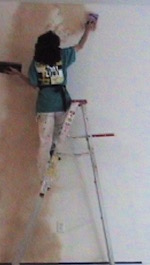 like Old World Parchment, Color Washing, Ragging, Sponging, Stripes, Clouds, Faux Stone, Faux Brick and Stenciling in multiple colors fast and easy right at home!
Please visit our gallery page for our Faux Painting and Murals Services. Contact us to make an appointment for our workshop classes, if they are being held.
For more information on additional Decorative Painting services available by Murals and Faux Painting Inc., call us at 786-554-7710.